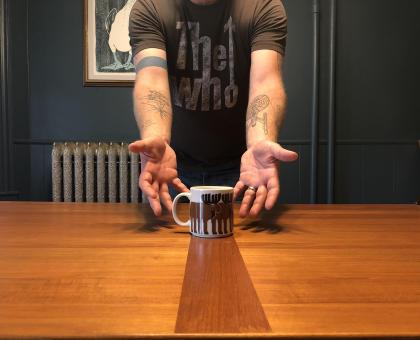 Cider House Rules
Cider House Rules
Mix It Yourself
On the stove, heat up 8-10 oz of apple cider.
In a mug, combine:
2 oz Buffalo Trace Bourbon
8 oz Apple Cider
3 dashes Angostura bitters
1 Cinnamon Stick
Enjoy while listening to Spencer Albee's new podcast, Spencer Explores the Universe, on your favorite podcast streaming app. Cheers to fall and flannel season!