Crimson Sidecar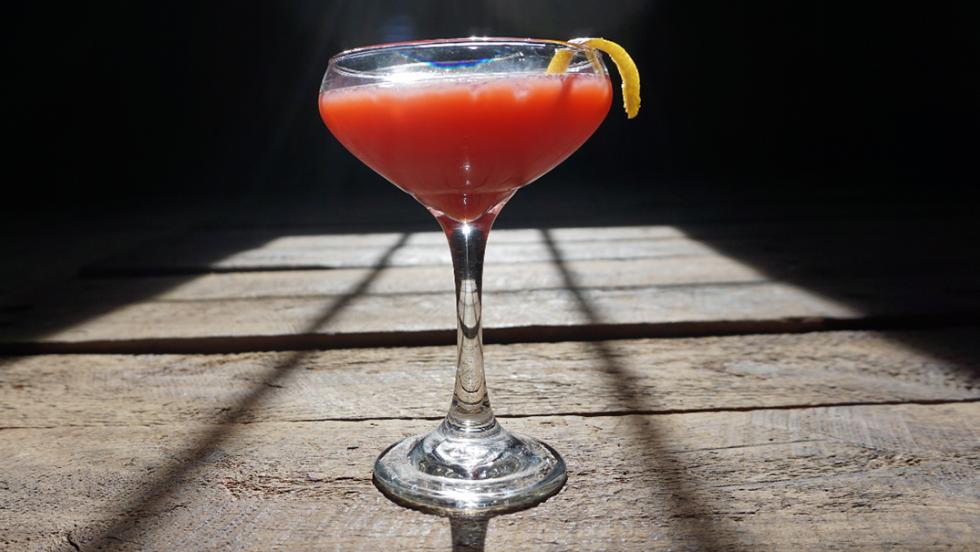 Mix It Yourself
2 oz Wiggly Bridge White Whisky
0.75 oz Lemon Juice
0.75 oz Blood orange concentrate
3 Dashes Peach Bitters
Twist Lemon Twist

chill coupe glass
add all ingredients to tumbler and fill tumbler 3/4 of the way full with ice. Shake well. Empty water from coupe and strain cocktail into the coupe glass.