Rhubarb and Rye Sour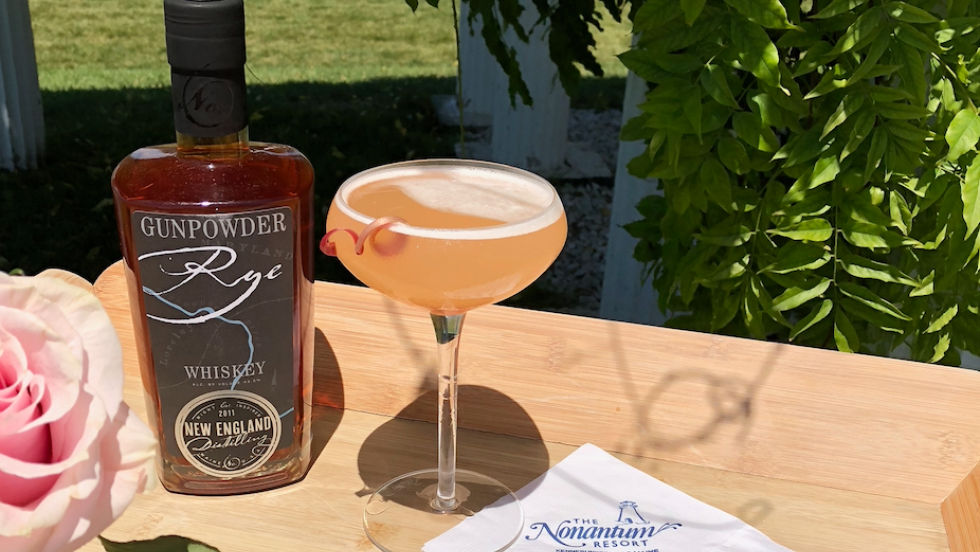 Mix It Yourself
1 ½ oz. Gunpowder Rye
½ oz Sweetgrass Farms Rhubarb Smash
¼ oz Fresh Lemon Juice
½ oz Rhubarb Simple Syrup
1 oz House Sour
Fill shaker with ice.
Add all ingredients.
Shake vigorously.
Strain into Coupe.
Sink ¼ oz rhubarb syrup into coupe bottom.
Garnish with rhubarb ribbon.
(Pull piece of rhubarb from piece of rhubarb stick like you would pull string cheese. Wrap ribbon around finger and place at edge of glass.)
Recipe by Megan Kaarto at Nonantum Resort.