DIY Cucumber Chamamile Liqueur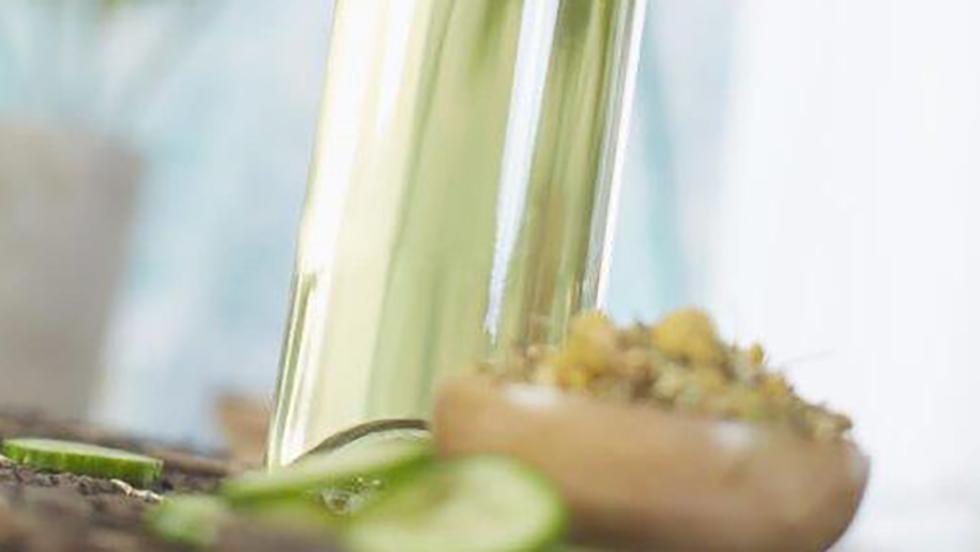 Mix It Yourself
6 oz Everclear
7 oz Water
0.25 Cup Chamomile Flowers
0.25 Cup English Cucumber
13 oz Simple Syrup
Blend Everclear, water and
chamamile flowers in a quart-
sized container. Let seep for
1 to 2 hours, tasting every
half hour. Once seeped,
remove chamamile and add
cucumbers. Steep in a cool, dry
place for 24 hours.
Strain out cucmbers and blend
with simple syrup.
Bottle, store and enjoy.