You Had Me at Hello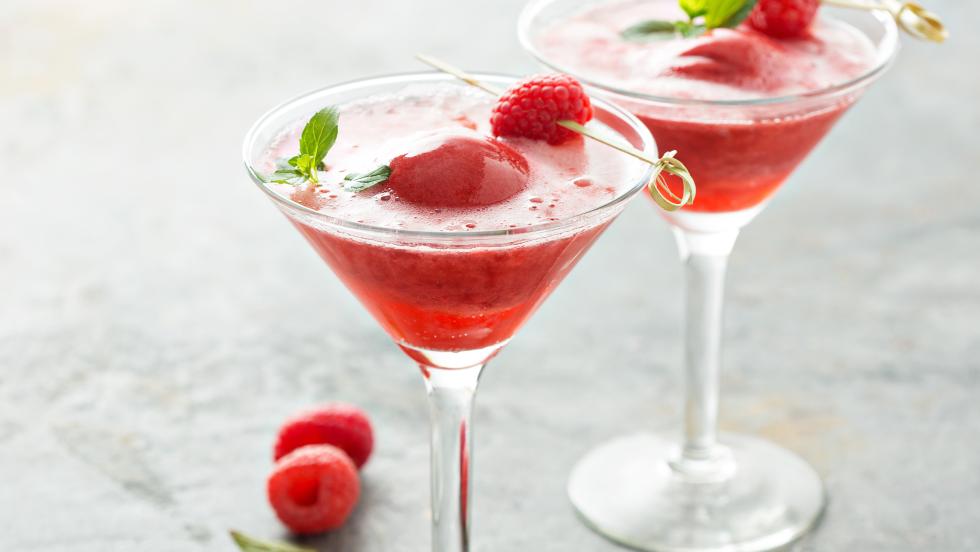 Mix It Yourself
This cocktail will win you over faster than Tom Cruise's smile.
Ingredients:
Scoop of Raspberry Sorbet
2 oz Grey Goose
.5 oz Lime Juice
1 tsp Agave Syrup
Top with Prosecco
Garnish with raspberry
Place one scoop of raspberry sorbet in a chilled martini glass. Shake vodka, lime juice and agave syrup in a cocktail shaker and pour over sorbet. Top with prosecco and garnish with fresh raspberries.