Spencerverse Old Fashioned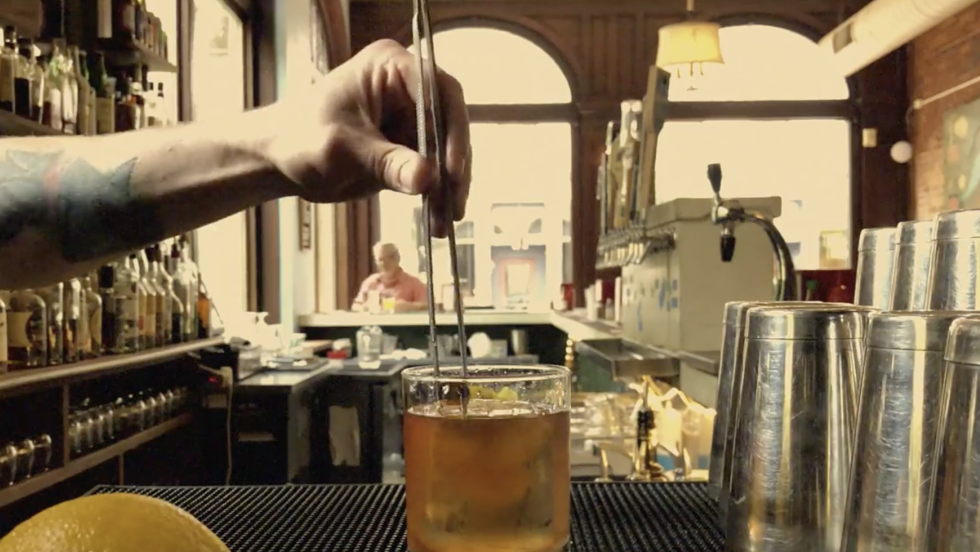 Mix It Yourself
Ingredients:
2 oz Rittenhouse Rye Whiskey
2 dashes Reagan's #6 Orange Bitters
1/4 oz raw sugar simple syrup (2 sugar to 1 water ratio)
3 dashes of Angostura bitters.
In a shaker filled with ice mix all ingredients.
Stir and strain into glass filled with ice and garnish with both a lemon and orange twist.