Smoke and Mirrors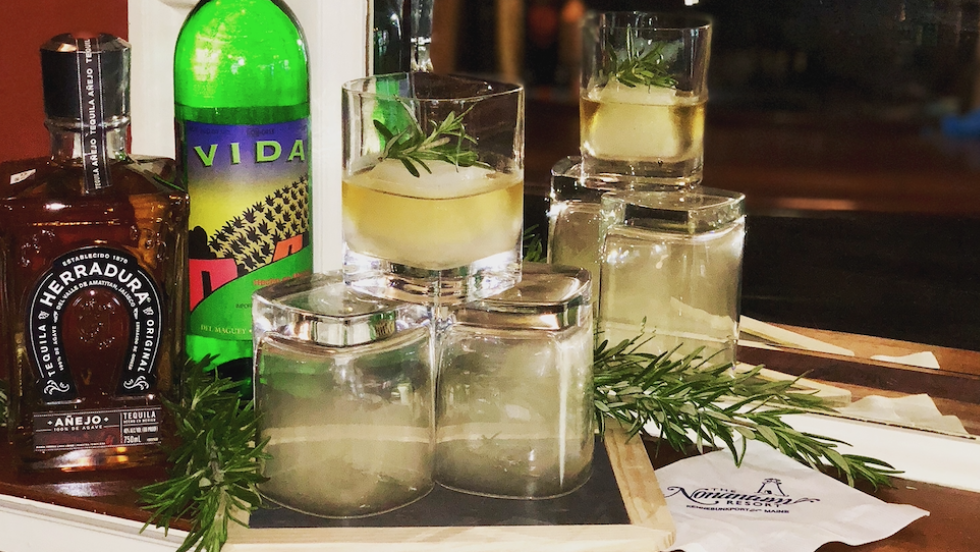 Mix It Yourself
2 oz Herradura Anejo
½ oz Vida Mezcal
Bar Spoon Maple Syrup
|3 Dashes Orange Bitters
Orange Rind
Rosemary Smoke
Maple Water Ice Cube
Ignite Sprig of Dried Rosemary and Place Old-Fashioned Glass Over Lit Sprig to Extinguish- Let Rest.
In Shaker, Combine Anejo, Mezcal, Bitters, Orange Rind and Maple Syrup. Stir to Combine and Chill.
Place Old Fashioned Glass Upright and Discard Burnt Rosemary.
Place Maple-Rosemary Ice Cube in Glass.
Pour Mixture Over Ice and Serve.
Recipe by Megan Kaarto at Nonantum Resort.