Jolene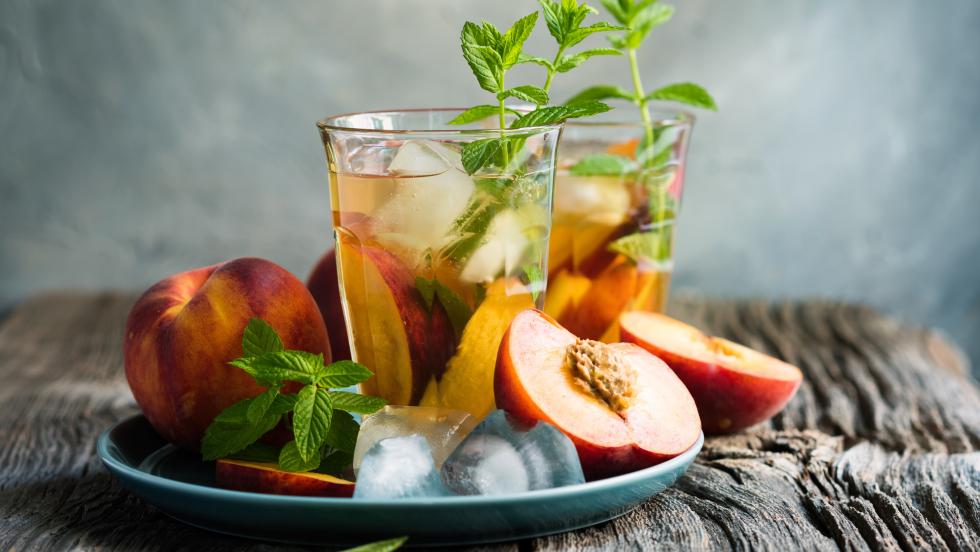 Mix It Yourself
Tempting with auburn color and emerald mint-leaf eyes, the Jolene cocktail is beyond compare.
1.5 oz Sweet Tea Vodka
.5 oz Peach Schnapps
2 oz Ginger Beer
Mint Sprig
Fresh Peaches
Mix all ingredients in a mason jar and fill with ice. Garnish with slices of fresh peach and a mint sprig.