Posted: December 31, 2019
Light Cocktails with Big Flavor
If you're counting calories or carbs, try one of these better-for-you light vodka cocktails!
Vodka-based drinks are a great option if you're counting carbs or calories. With 0 grams of carbs and <100 calories in a 1.5 oz shot of vodka, you can enjoy a few vodka-based cocktails without throwing off your calorie count for the week.
Vodka sodas are light, but often lacking in flavor, so we've put together some great recipe ideas that don't lack for taste. By using big squeezes of citrus juices and sprigs of fresh herbs, you can add a lot of flavor to a drink without significantly increasing its calorie profile.
Try adding fresh mint, basil, cilantro or thyme to a vodka and club soda.
Flavored soda waters can be a big help-try mandarin Poland Spring, passionfruit La Croix or black cherry Polar with your favorite vodka.
Infused vodkas, like Ketel One Botanicals, Deep Eddy and Stoli Crushed are still low calorie, but the infusions of fruits and herbs impart lots of flavor.
When it comes to mixers, keep them light. Low sugar juices like freshly squeezed orange, grapefruit, tomato, carrot and green juices add vitamins and taste.
Spice can make your cocktail extra nice - try a slice of fresh ginger or jalapeno to mix it up!
Light Cocktail Recipes
Betty Breeze
Skinny Screwdriver
Green Garden
Foraging Fresh
Motito
Ketel One Peach & Orange Blossom & Soda
ROSE SPRITZER
Low Calorie Spirits
STOLI CRUSH PINEAPPLE
750ML
60 Proof
Vodka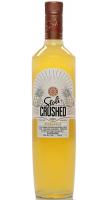 KETEL ONE PEACH ORANG
750ML
60 Proof
Vodka
DEEP EDDY CRANBERRY
750ML
70 Proof
Vodka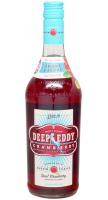 SKINNYGIRL TANGERINE
750ML
60 Proof
Vodka