Posted: August 11, 2019
The Aperol Spritz and Capri Sun Blind Taste Test
A recent New York Times article claimed the popular Aperol Spritz tasted like a Capri Sun after soccer practice. We asked one of our favorite local cocktail creators, Mark Hibbard, to weigh in on the Aperol Spritz shame.
Does The Aperol Spritz Taste Like A Capri Sun?
I recently attended a birthday party for a five-year-old. It was a classic late July, backyard cookout with all the trimmings and trappings of pure Americana. The grill was lit, Norman Rockwell was quietly setting up his easel, and my excitement peaked as the hot dogs hit the grill.
I've been in the restaurant industry for nearly twenty years, but the hours I keep can be strange, and as a result, my diet fluctuates wildly. Some days I ride the winds of transcendent epicurean delight; other days I eat whatever is quick, and hot dogs are usually my top pick. Another side effect of chronic bartending is rarely seeing the sun and as a result, I need kevlar strength sunblock. So, I grabbed a chair and started to apply my liquid primer SPF100 and watch the children scamper about. They were playing a modified game of tag that involved a Wiffle bat and each child was clutching a Capri Sun in between swings.
Instantly I recalled a New York Times article from last May, which in Internet time is roughly 32 years ago, that claimed the Aperol Spritz "drinks like a Capri Sun after soccer practice on a hot day." For three long months, I had wondered if this statement held any merit and finally I was given the opportunity to taste for myself.
I quickly ate my four hotdogs, nicked a couple of silver pouches from the kid's cooler and excused myself. I retired to the safety of my air-conditioned apartment and being the true beverage professional that I am, set up a side by side blind tasting. It took only a moment to realize that doing a blind tasting by oneself is a horrible idea. Moments after placing the blindfold over my eyes I began to struggle with the Capri Sun pouch. I failed to puncture the silver bag properly and managed to spill my Aperol Spritz all over the living room rug.
After regrouping and sans blindfold, I chose to admire both drinks side by side, we eat with our eyes first, after all. The Aperol Spritz glimmered orange and radiant; the Capri Sun was harder to nail down because the bag is silver and opaque, I imagine the contents are of a similar hue.
On the palate, the Spritz did skew a bit sweet, a touch more than my go-to drinks of choice, but the mildly bitter orange notes provided a little backbone.
The Capri Sun tasted almost tropical, like trying to draw or paint the flavor of pineapple or orange from memory. The Aperol Spritz had a pleasant effervescent bounce while the Capri Sun remained still and placid.
The differences were strikingly obvious and the results of my study were definitive and final. Let it be known, the Aperol Spritz does not taste like a Capri Sun after soccer practice on a hot day. 
It should be noted that I did not conduct this experiment after soccer practice on a hot day, but I did drink a second Aperol Spritz while watching the highlight reel from this year's U.S. Woman's Cup World Cup Championship victory, which is basically the same thing. 
I would also like to add that I deviate from the standard Aperol Spritz recipe which is:
1.25oz. Aperol
2oz. Prosecco
1oz. Soda Water
*Serve over ice with an orange wheel. 
I prefer to build them as such:
1.5oz. Aperol
3oz. Brut Champagne
1.5oz. Soda Water
*Serve over ice with an orange twist. 
See what I did there? I took what was once a drink that was a touch too sweet for me and tweaked it to my preferences. I believe there are some rules as to how drinks should be made, but in the end, all of those rules bend and break to the preference of the person drinking the drink.
Aperol Spritz Cocktail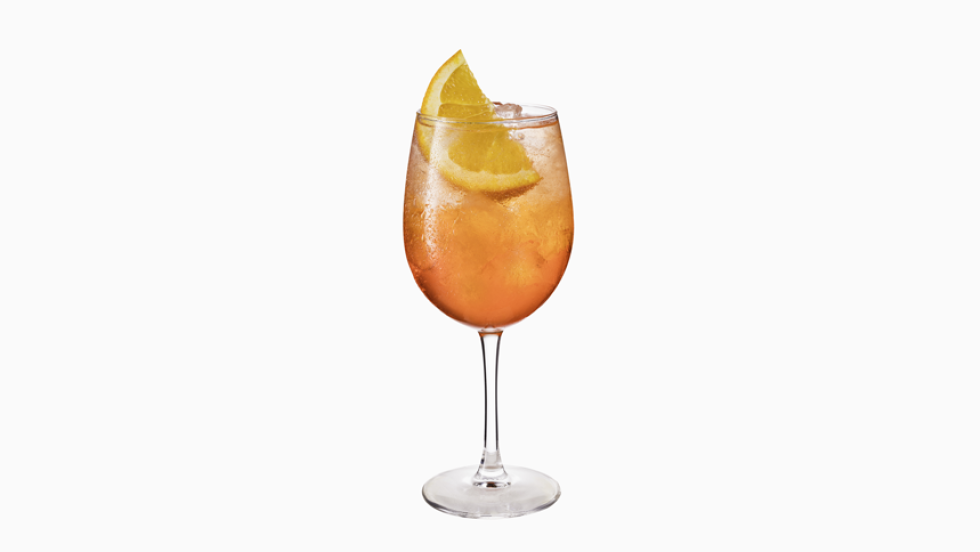 Refreshing Aperol Spritz
Aperol Summer Spritz
Ingredients:
1.5 oz Aperol
0.25 oz Sweet Vermouth
2 oz Club Soda
1 Orange Slice (garnish)
Get The Recipe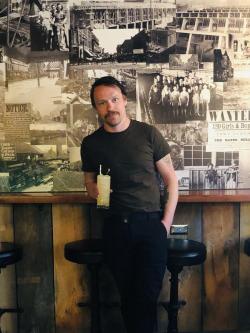 Mark Hibbard is the bar manager at Black Cow Hamburgers, where they specialize in approachable craft cocktails and well-made classics. He is also the owner of Dove Shanks Bitters.