Winter Scarves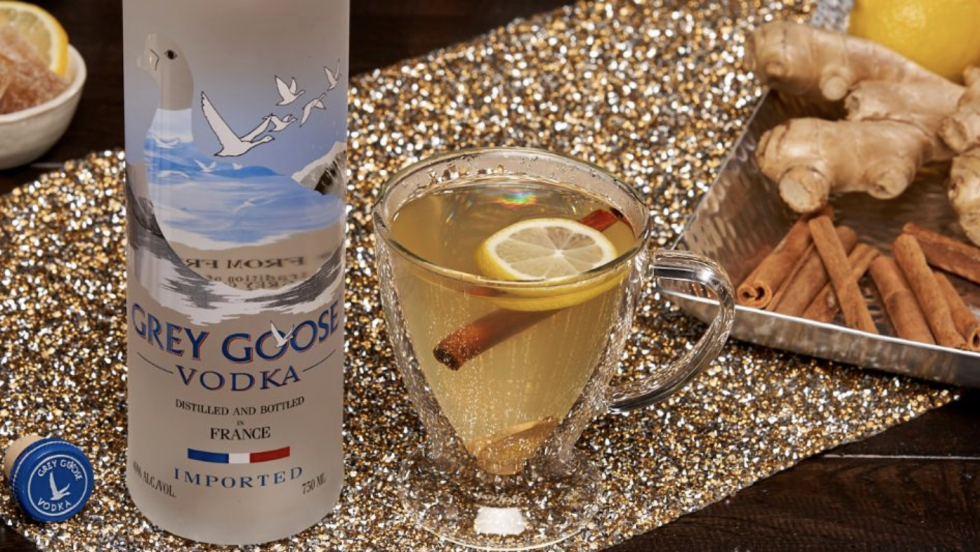 Mix It Yourself
Ingredients:
2 oz Grey Goose Vodka
1 oz Benedictine Liqueur
1 Lemon Wheel
1 Slice of Fresh Ginger
1 Large Cinnamon Stick
Boiling Water
Add all ingredients, except lemon wedge and boiling water, to a mug and stir. Pour over boiling water and let infuse.
Once cooled, enjoy warm and garnish with a lemon wedge! Enjoy!