Whoopie Pie Cocktail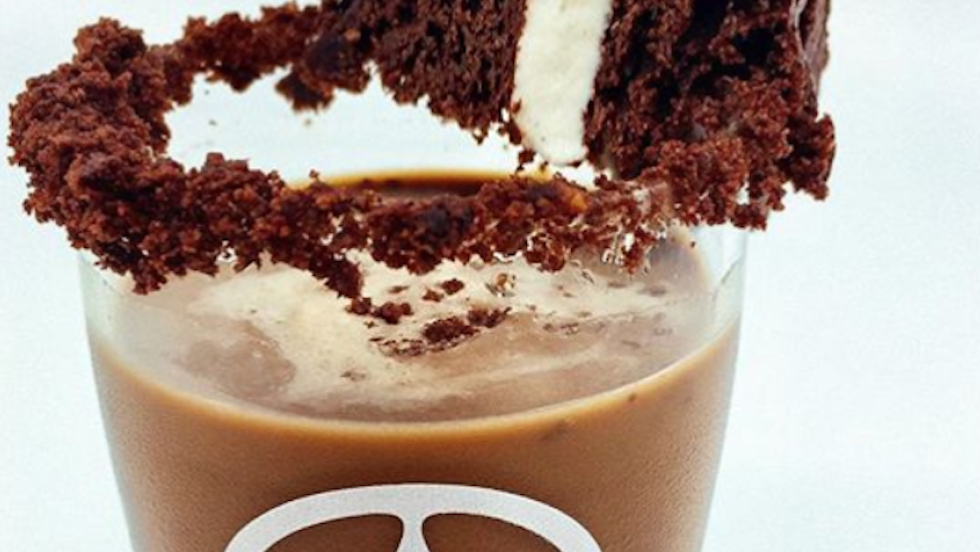 Mix It Yourself
1 ounce cold Espresso
.5 ounce chocolate sauce
1 ounce half and half
1.25 ounces Kahlua
1 MAINE-IAC Cape Whoopies Gourmet Whoopie Pie, divided
Add all ingredients (except Whoopie pie) to shaker filled with ice.
Crumble a portion of Whoopie pie cake (no filling for this part) and place on plate.
On a separate plate pour a small amount of honey to dip the rim of the glass.
Dip the rim of glass first in honey, then in cake crumbles.
Shake the cocktail and strain into glass.
Garnish with cake crumbles on cocktail and small piece of Whoopie pie on the rim.
Recipe courtesy of Cape Whoopies.