Walking Dead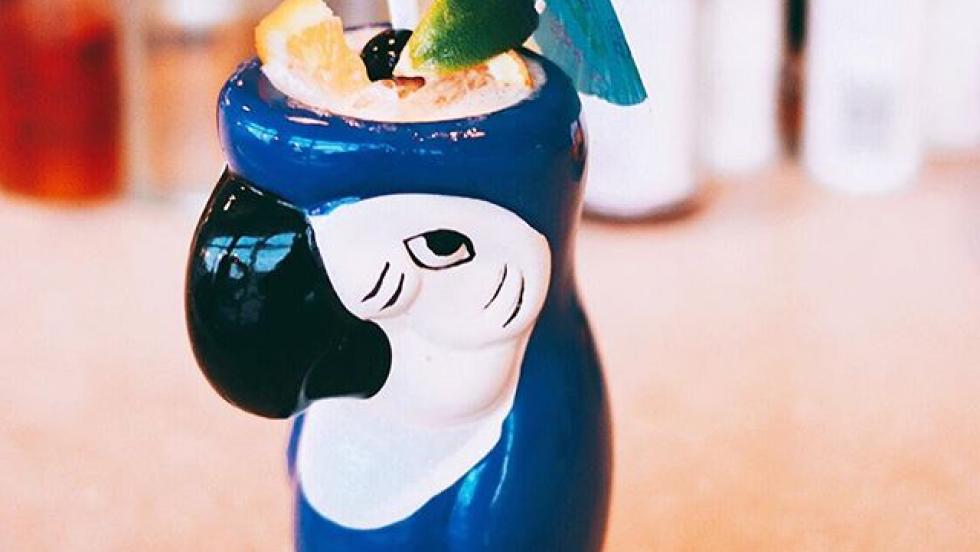 Walking Dead from Eventide Oyster Co.
Mix It Yourself
Eventide Oyster in Portland, ME is known for its oysters and brown-butter lobster roll, but don't miss out on their delicious cocktails, like this one--it will take you from the coast of Maine to a deserted Isle in one pop of a paper umbrella. Visit Eventide to try this recent addition to their cocktail menu ASAP, and if you want to recreate the magic when you get home, give this recipe a try.
1 oz Brugal Anejo
1 oz Goslings Dark Rum
1 oz Cruzan 151
1 oz Fresh Lime Juice
1 oz Orange Juice
1 oz Pineapple Juice
.5 oz House Falernum (this adds great flavor depth, but if you're making it at home it will still be delicious without!)
.5 oz House Grenadine
3 dashes Angostura Bitters
Garnish: umbrella with lime and cherry and orange slice; paper straw.

INSTRUCTIONS

Combine all ingredients in a shaker, add ice, shake and strain into a tiki glass filled with crushed ice.