Sour Cherry Gin Rickey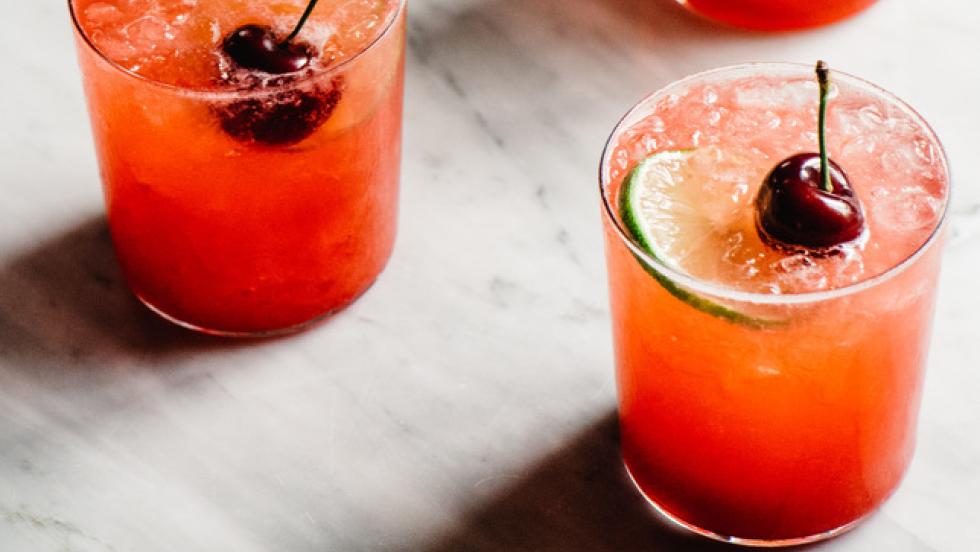 Mix It Yourself
1 cup pitted sour cherries (available in frozen fruit section of most grocery stores)

½ cup sugar

½ cup water
4 ounces gin

⅛ teaspoon kosher salt

½ cup fresh lime juice

½ cup lemon-lime soda

Combine cherries, water and sugar in a saucepan and simmer until the mixture has thickened and sugar has dissolved. Set aside to cool. Once cooled, strain and discard solids. This sour cherry syrup can be used in other cocktails as well! For the gin rickey, pour the strained syrup and all remaining ingredients into a pitcher and stir. Serves 4.