Second Winter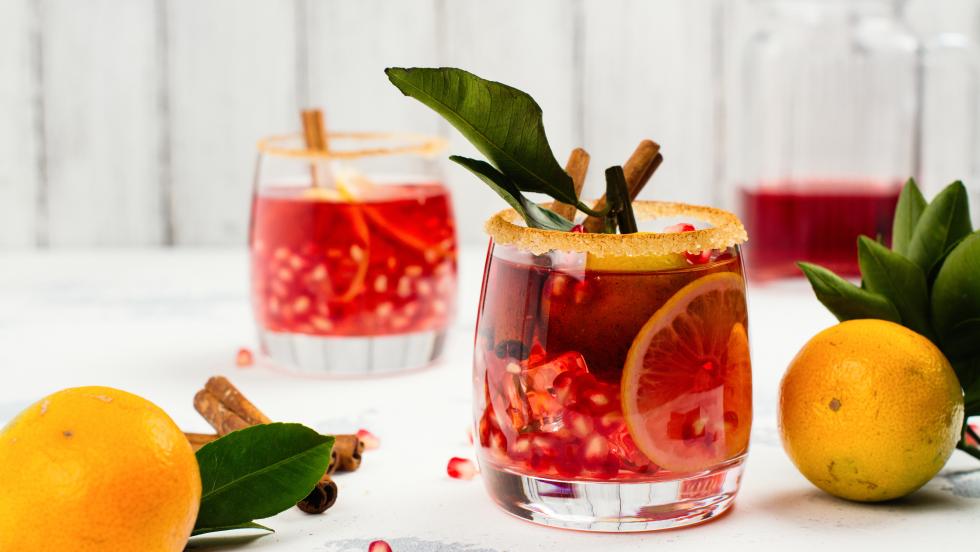 Mix It Yourself
1 ounce silver tequila
1 ounce lime juice
1 ounce clementine juice
1/2 ounce pomegranate juice
1 ounce simple syrup
1/2 ounce Grand Marnier
lime slices for garnish
pomegranate arils for garnish
cinnamon sticks for garnish
Add ice to a cocktail shaker and add tequila, lime juice, clementine juice, pomegranate juice, simple syrup, and Grand Marnier and shake for 20 seconds.
Rim glass with cinnamon, salt, and sugar mixture.
Add crushed ice, lime slices, and pomegranate arils to glasses and strain contents of cocktail shaker into each glass.