Pineapple Smoke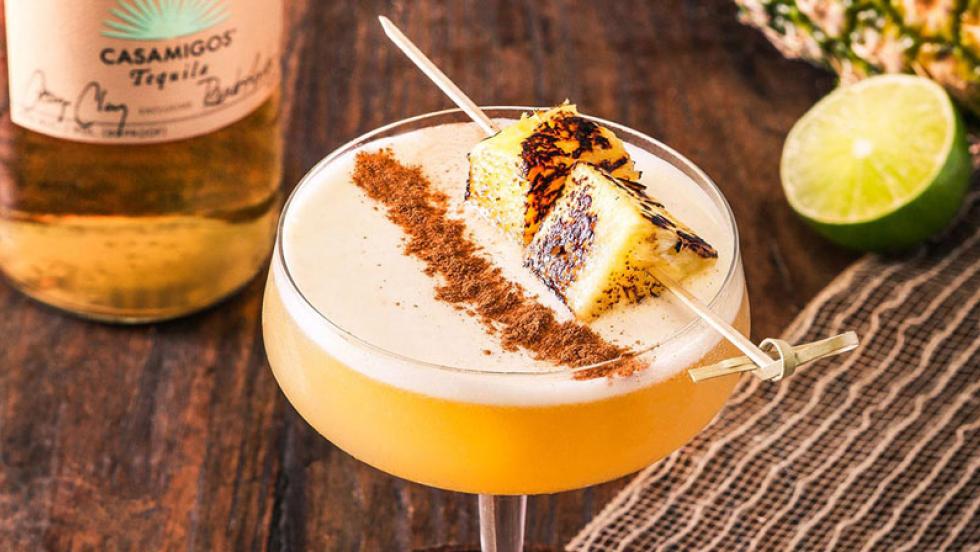 Mix It Yourself
2 oz Casamigos Mezcal
1 oz Fresh Pineapple Juice
2 Dashes Angostura Bitters
0.5 oz Agave Nectar
1 oz Fresh Lemon Juice
Casamigos Mezcal Rinse
2 Grilled Pineapple Cubes for garnish
Ground Cinnamon for garnish

01. Combine all ingredients in a shaker and add ice.
02. Shake vigorously for 8-10 seconds and strain into a coupe glass.
03. Garnish with 2 grilled pineapple cubes on a skewer and a cinnamon line across the cocktail.