A Night in Bangkok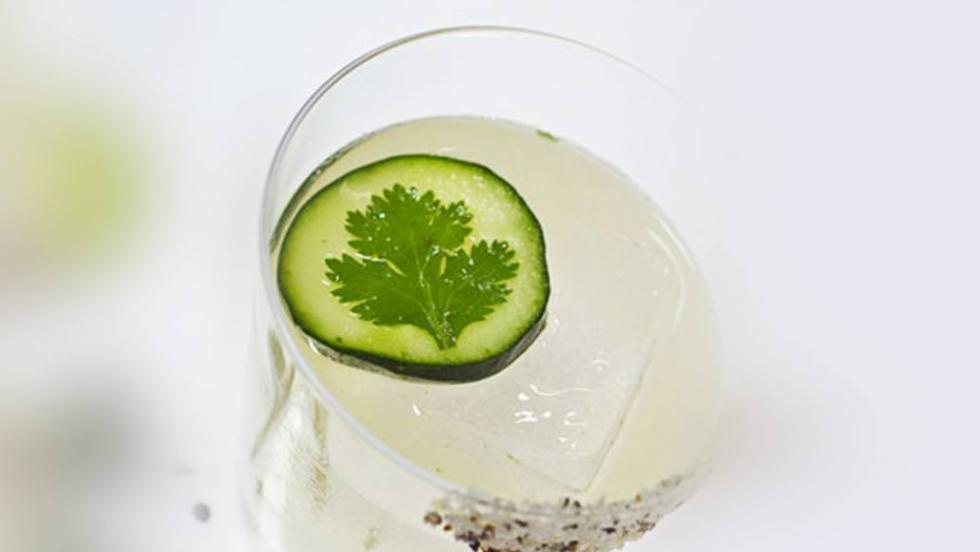 Mix It Yourself
1.5 Parts Grey Goose Original
0.75 Part Lime Juice
0.75 Part Simple Syrup
0.75 Part Mezcal
2 Parts Kosher Salt
1 Part Crushed Black Pepper
1 Slice Cucumber
1 Sprig Cilantro
1. Combine Kosher salt and black pepper.
2. Rim Old Fashioned glass with sesame oil, dip in kosher salt/crushed black pepper mix.
3. Muddle cucumber and cilantro in a shaker tin, add ingredients and ice, shake and double strain over ice into old fashioned glass.
4. Garnish with cucumber-cilantro chip.