Mr. Darcy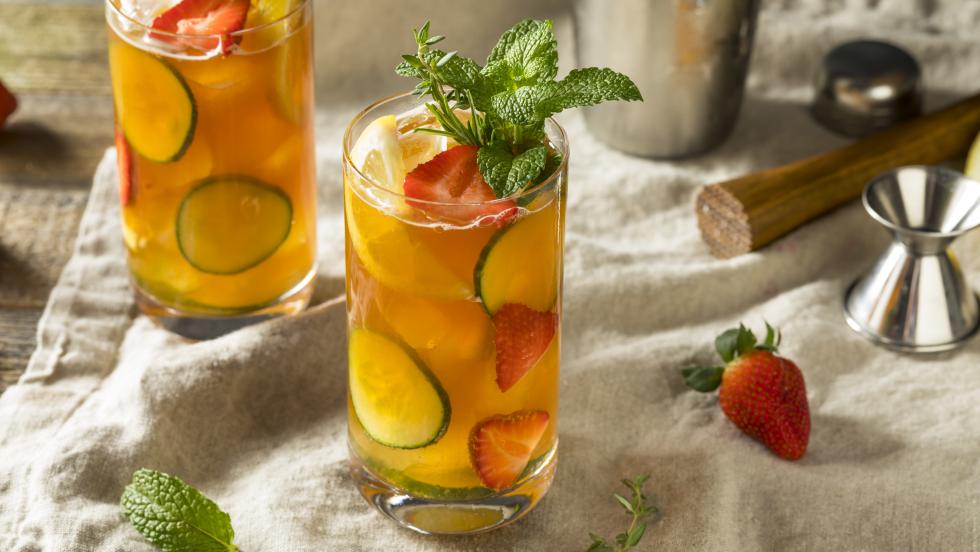 Mix It Yourself
For lovers of Pride & Prejudice or Bridget Jones, this cocktail is as deliciously British as either namesake.
Ingredients:
2 oz Pimm's No. 1 Cup
1 oz Ginger Liqueur
2 oz Ginger Ale
Sliced Lemon Rounds
Sliced Cucumber Rounds
Mint Sprigs
Fill glass with ice. Mix in cucumbers, lemon, and mint. Pour in Pimm's and Ginger Ale. Garnish with additional lemon. Enjoy!