Heart of Stone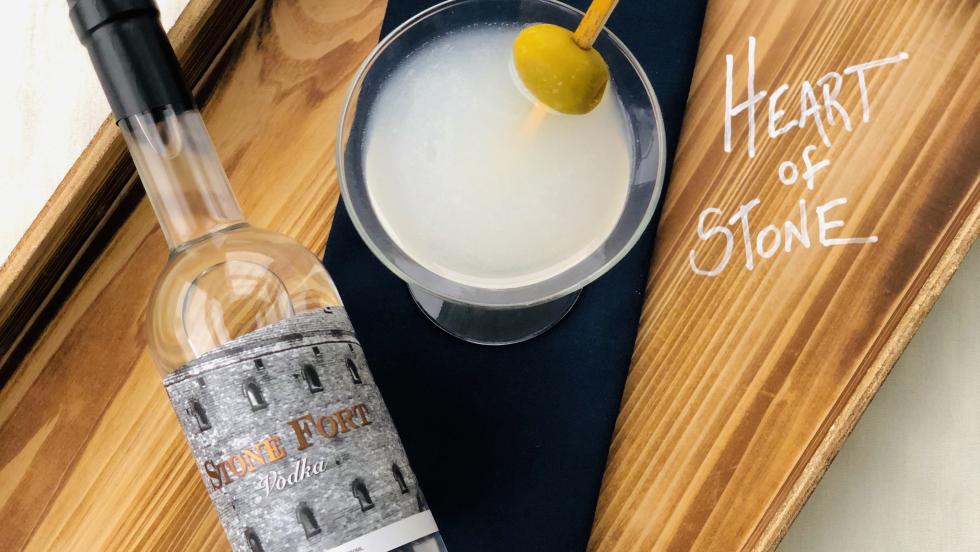 Mix It Yourself
3 oz Stone Fort Vodka
1/4 oz Dry Vermouth
1 1/2 oz Natural Oyster Brine*
Lemon Squeeze
3 Drops Smoked Sea Salt Saline**
Directions
Combine all ingredients
Add Ice
Stir to chill
Strain into martini glass
Garnish with citrus-stuffed olive
*Separate fresh oysters from their natural juice. Double strain the oyster brine through fine hand sieve. Keep refrigerated in a sealed container.
**Bring 2 parts smoked sea salt and 1 part water to a boil. Reduce to simmer until salt dissolves completely. Let cool. Keep in a dropper bottle.
Recipe provided by The Nonantum Resort. Best enjoyed seaside in Maine.