Bourbon Swizzle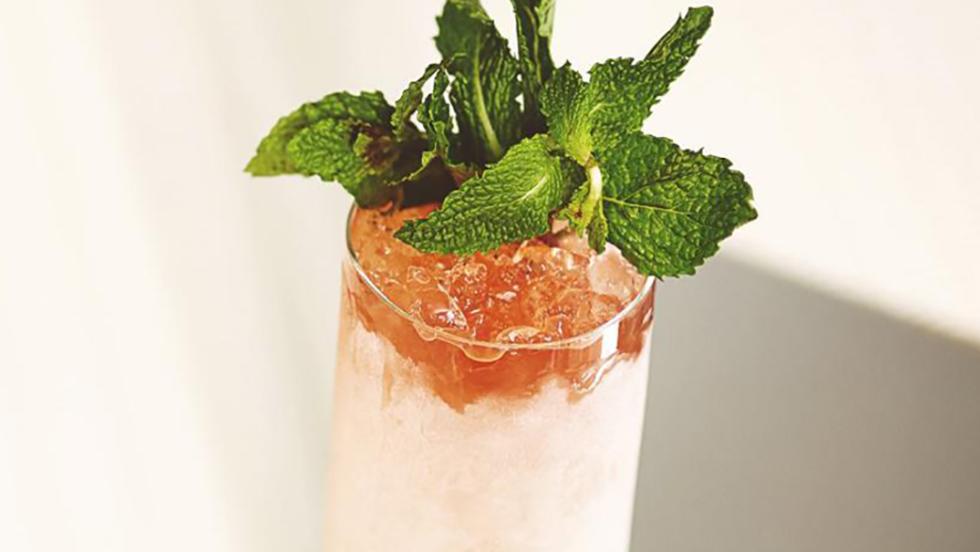 Mix It Yourself
1.3 oz Bulleit Bourbon
1 oz Lemon Juice
0.75 oz Simple Syrup
0.25 oz Ginger Syrup
3 Sprigs Mint
3 Dashes Aromatic Bitters
3 Dashes Peychaud's® Bitters

1. Dry shake, pour into a highball glass, top with ice and swizzle, keeping the mint on the bottom and top with more crushed ice.
2. Garnish with three dashes each of aromatics and Peychaud's bitters, a mint sprig and candied ginger.