Basil Watermelon Cooler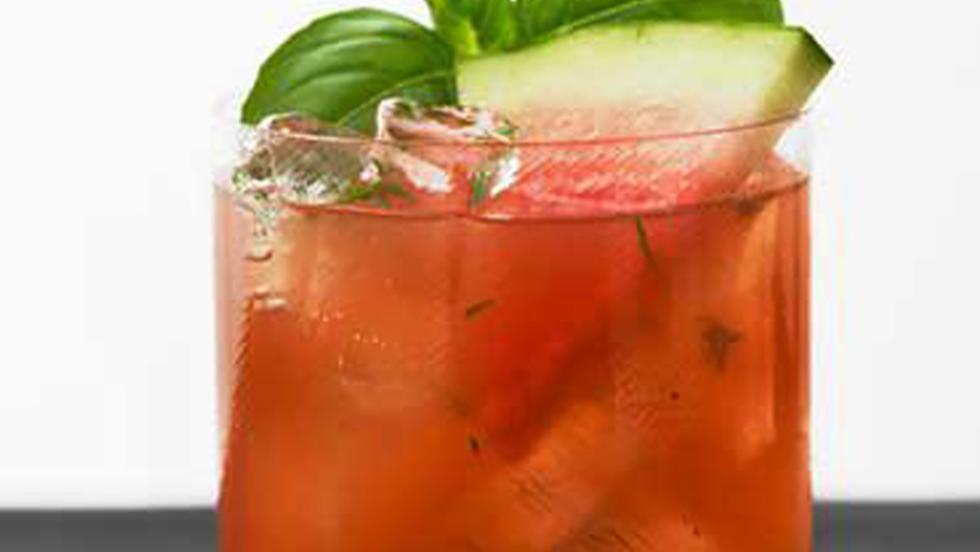 Mix It Yourself
2 Parts Grey Goose Original
4 Leaves Basil
1 Slice Peeled Ginger
2 Chunks Watermelon
0.5 Part Fresh Lime Juice
0.5 Part Simple Syrup
Ginger Ale

1. In a cocktail shaker, muddle 3 basil leaves with ginger slice, 1 watermelon chunk and simple syrup.
2. Add ice, GREY GOOSE® Vodka and lime juice.
3. Shake well and strain into a rocks glass filled with ice.
4. Top with ginger ale.
5. Garnish with remaining watermelon chunk and basil leaves.