Apple Tart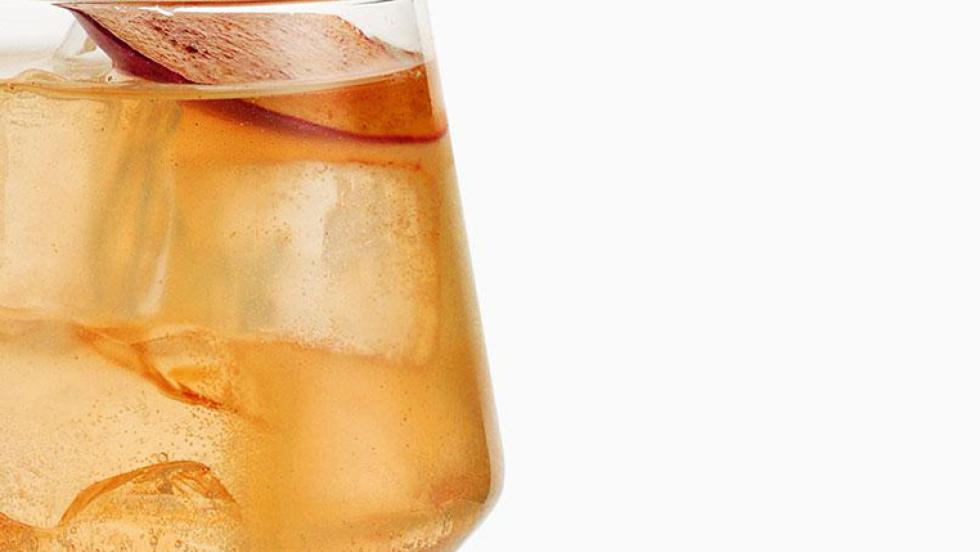 Mix It Yourself
1.5 oz Gordon's Gin
0.5 tsp Cinnamon And Sugar
0.75 oz Apple Juice
Ginger Beer
2 Squeezes Lemon
1 Apple
1. Grind the sugar and cinnamon into a fragrant powder with a pestle and mortar.
2. Sprinkle this over thinly sliced apple, and caramelise these slices in a hot, non-stick sauté pan without oil or butter – about 30 seconds each side should do it. Leave to cool.
3. When ready to make the drinks, add the Gordon's gin to a rocks glass and sprinkle in half a teaspoon of the cinnamon sugar.
4. Fill the glass with lots of cubed ice.
5. Next, add the apple juice and top up with ginger beer, finishing off with two squeezes of lemon.
6. Finally, garnish the cocktail with a slice of your caramelised apple.