Allen's Coffee Brandy Swirl Brownies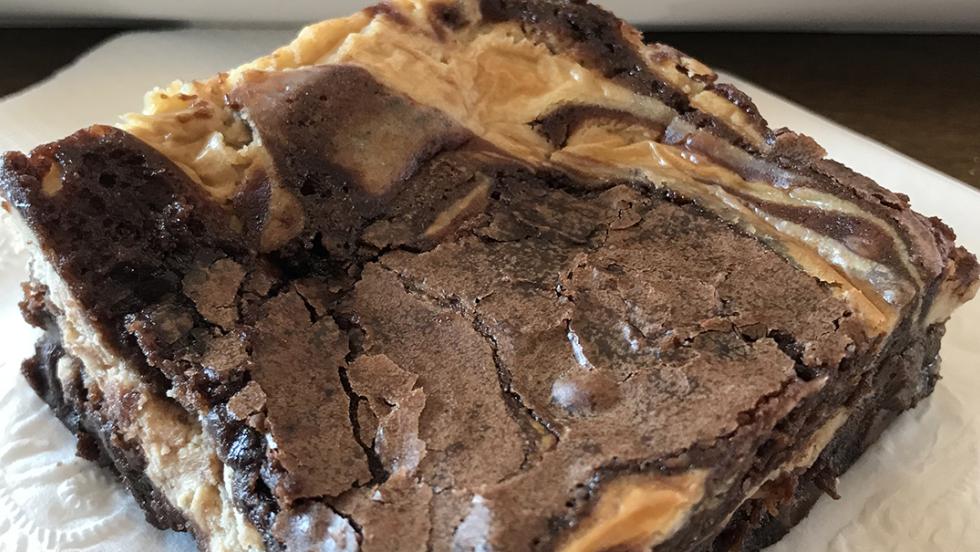 Mix It Yourself
Ingredients:
For the Brownie Batter:
1 Box (approx.18 oz) of brownie mix (Ghirardelli Double Chocolate is our favorite)
Water, vegetable oil and egg called for on brownie mix box
For the Cheesecake Swirl:
1 package (8 oz.) cream cheese, softened
1/3 cup of Allen's Coffee Brandy
1 egg yolk
Directions:
1. Set oven to temperature recommended on brownie box. Grease bottom of 8-inch or 9-inch square pan with cooking spray.
2. Using a mixer, beat cream cheese and Allen's Coffee Brandy until smooth. Add egg yolk and mix until well blended. Set aside.
3. In another bowl, prepare brownie batter according to package instructions using oil, water and eggs. Spread 2/3 of the brownie batter into the prepared pan.
4. Carefully spread the cream cheese mixture over brownie batter.
5. Drop spoonfuls of the remaining brownie batter on top. Use the tip of a knife to gently swirl both batters to form a marble pattern.
6. Bake until a toothpick inserted into the center comes out with a few moist, fudgy crumbs adhering to it (Approximately 5 minutes longer than instructions on brownie package. Ovens vary.). Let brownies cool completely before cutting.