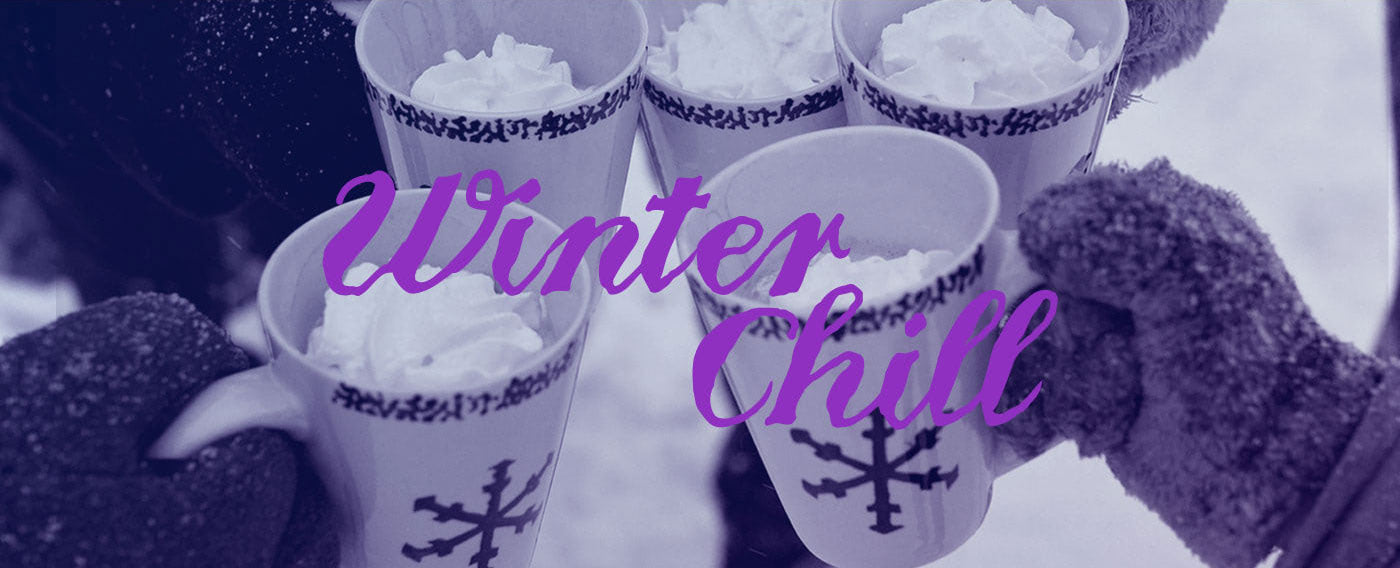 These delicious cocktails for everything from aprés ski to aprés shoveling the driveway pair perfectly with this warm, atmospheric playlist and cold winter nights in front of the fire.
THE SNOWBLOWER

THE SNOWBLOWER

PREP TIME:
5 MINUTES

TOTAL TIME:
5 MINUTES

SERVES:
1

1 oz. Frangelico
6 oz. Fresh brewed coffee
1 oz. heavy cream
1 tsp. Sugar
Whipped cream
Caramel sauce
Dark chocolate shavings

DIRECTIONS:
In a footed Irish coffee cup, combine hot coffee and sugar; stir to dissolve sugar.
Add Tullamore Dew Irish whiskey, Frangelico and heavy cream; stir.
Top with whipped cream, a drizzle of caramel sauce and grated dark chocolate shavings.

FIND YOUR SPIRIT

The Nor'Easter

THE NOR'EASTER

PREP TIME:
5 MINUTES

TOTAL TIME:
5 MINUTES

SERVES:
1

6 Jalapeño peppers
1 tbsp. Agave nectar
3 oz. Fresh pink grapefruit juice
Lime wheels
Salt
Sugar

DIRECTIONS:
The day before: Place 5 sliced, fresh jalapeño peppers in 750 ml. bottle of Hornitos Plata Tequila.
The day of: In a shaker, combine jalapeño-infused Hornitos Plata Tequila, agave nectar and fresh pink grapefruit juice; add ice and shake until chilled.
Combine equal parts salt and sugar on a plate and blend.
Moisten the rim of a highball glass with a lime wedge and roll it in salt and sugar mixture.
Once rimmed, fill glass with ice and 2-3 lime wheels and strain cocktail into it.
Garnish with a sliver of jalapeño and a wide slice of grapefruit peel.

FIND YOUR SPIRIT

THE TURTLENECK

THE TURTLENECK

PREP TIME:
10 MINUTES

TOTAL TIME:
10 MINUTES

SERVES:
2

1 tbsp. Honey
Angostura bitters
Juice of one lemon
Lemon wheel
Whole cloves
Cinnamon stick

DIRECTIONS:
Mix honey, Maker's Mark, Fireball, 8 dashes of bitters and lemon juice in large glass mug.
Fill mug nearly to top with freshly boiled water and stir to mix ingredients.
Add one cinnamon stick to the mug and garnish with a lemon wheel studded with cloves.

FIND YOUR SPIRIT
MEET YOUR MIX MASTER
PETER MCLAUGHLIN
---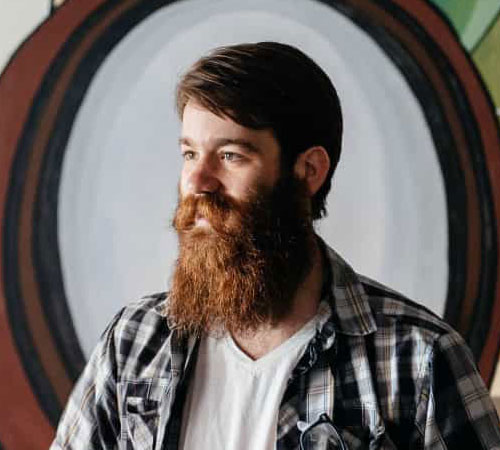 Peter McLaughlin is a Portland-based drummer, producer, and organizer, heading up the music program at SPACE Gallery, serving as artistic director of the Waking Windows Portland festival, and curating releases through his own label, Pretty Purgatory records.
Over the last decade, he's collaborated with a diverse mix of music-makers such as Elliott Schwartz, Lina Tullgren, Tatsuya Nakatani, Names Divine, Matthew Shipp, Jacob Augustine, Lisa/Liza, Lady Lamb, Wesley Hartley, Yairms, and The Casco Bay Tummlers, in addition to co-leading the bands Woodpainting, Family Planning, and The Milkman's Union. He's played over 600 shows spanning 34 states, 12 countries, and 3 continents. He has an award-winning beard. His favorite color is purple. He knows that the best restaurant in Portland is Flores.
---