A Maine lobster bake is about more than insanely good seafood. It's a way to congregate and connect. And these crowd-pleasing drinks and catchy tunes tend to result in friendships that are as precious as tail meat.
WATERMELON LIME
MARGARITAS

WATERMELON LIME MARGARITAS

PREP TIME:
15 MINUTES

TOTAL TIME:
1 HOUR 30 MINUTES

SERVINGS:
14

6 CUPS OF SEEDLESS WATERMELON, CUBED
6OZ FRESHLY SQUEEZED LIME JUICE (About 4 medium limes)
ICE
SEA SALT OR SUGAR FOR GLASS RIMS
LIME WEDGES FOR GARNISH

DIRECTIONS:
Place watermelon in blender and blend until smooth
Combine watermelon juice, lime juice and tequila into 2-quart container and stir. Cover and refrigerate until chilled, about 1 ½ hours
Just before serving, stir cocktail mixture to recombine. Pour into glasses filled with ice and lined with sea salt or sugar
Garnish with lime wedge and serve immediately

FIND YOUR SPIRIT
SPIKED MINT
LIMEADE

SPIKED MINT LIMEADE

PREP TIME:
15 MINUTES

TOTAL TIME:
15 MINUTES

SERVINGS:
8

1 CUP FRESH LIME JUICE (or your favorite pre-made limeade)
LEAVES FROM ONE MEDIUM BUNCH OF MINT
½ - 1 CUP HONEY OR SUGAR (to taste)
COLD WATER
ICE
LIME OR LEMON SLICES FOR GARNISH

DIRECTIONS:
Place lime juice, honey and mint leaves in a 2-quart pitcher; muddle to combine
Add vodka and enough water to fill the pitcher
Stir well until combined
Serve over ice with lime slices and fresh mint sprigs

FIND YOUR SPIRIT
BLUEBERRY GIN
COLLINS

BLUEBERRY GIN COLLINS

PREP TIME:
35 MINUTES

TOTAL TIME:
1.5 HOURS

SERVES:
8

9 OZ. FRESH MAINE BLUEBERRY (about 1½ cups)
1 CUP SUGAR
¾ CUP FRESH LEMON JUICE
2 CUPS CHILLED CLUB SODA
LEMON WHEELS FOR GARNISH

DIRECTIONS:
Bring blueberries, sugar, and ½ cup water to a boil in a medium saucepan, stirring until sugar is dissolved.
Let blueberry syrup cool, then strain into a large pitcher; discard leftover solids
Add gin and lemon juice to syrup in pitcher; add ice and stir
Pour into glasses with ice and top with club soda; garnish with lemon wheels

FIND YOUR SPIRIT
MEET YOUR MIX MASTER
MO NUNEZ
---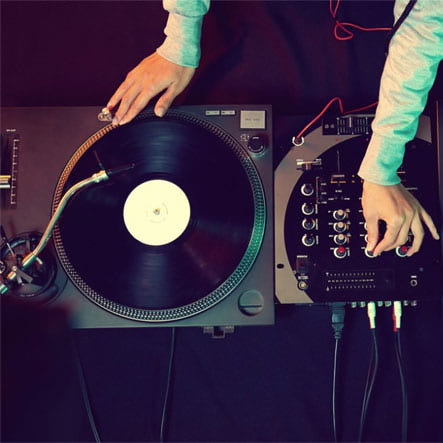 mosart212 is a pillar of Portland's electronic music scene and producer community. Whether he's performing at beat-nights and showcases, traveling the country spinning DJ sets or designing and running workshops for established musicians and community youth, Mosart is no stranger to making far-out beats palatable to even the most novice music lover. He specializes in unpacking long-form sets of original productions, mixing with classic cuts and introducing rare and deep cuts – much to the delight of sample connoisseurs, head-nod cousins and the musically conservative, alike.
Check out his podcast, Symphony Sessions here
---