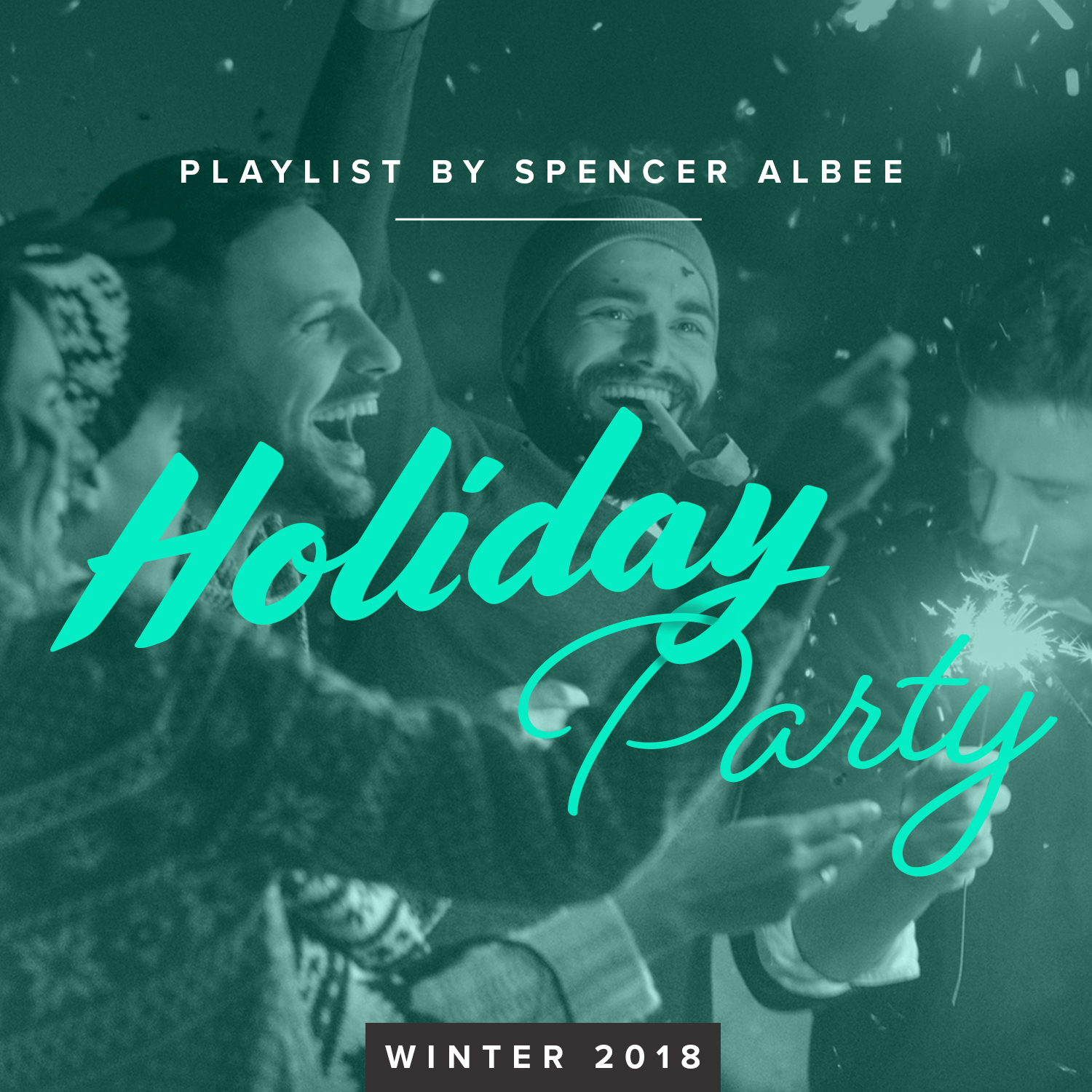 We'll supply the music and cocktails … you focus on great friends and good conversation.
WHITE CHRISTMAS MARGARITAS

WHITE CHRISTMAS MARGARITAS

PREP TIME:
20 MINUTES

TOTAL TIME:
20 MINUTES

SERVES:
6

10 OUNCES SILVER TEQUILA
8 OUNCES LIME JUICE
8 OUNCES COCONUT WATER
8 OUNCES CANNED COCONUT MILK
6 OUNCES COCONUT CREAM
6 OUNCES SIMPLE SYRUP
1 TEASPOON COCONUT EXTRACT (OPTIONAL)
SPRIGS OF ROSEMARY AND FRESH CRANBERRIES FOR GARNISH

DIRECTIONS:
Whisk together all ingredients in a large mixing bowl
If you're looking for a stronger coconut flavor, add a teaspoon of coconut extract
Pour mixture into pitcher or punch bowl filled with ice
Serve in your favorite festive glasses and garnish with fresh rosemary and cranberries
Note: to make the simple syrup, combined equal parts sugar and water (like 1 cup sugar, 1 cup water) in a saucepan over medium heat. Whisk constantly until the sugar dissolves and the mixture comes to a boil, then remove from heat and let cool completely.

FIND YOUR SPIRIT

CAROL CRUSTA

CAROL CRUSTA

PREP TIME:
5 MINUTES

TOTAL TIME:
5 MINUTES

SERVES:
1

0.5 OUNCE BARTLETT PEAR BRANDY
0.5 OUNCE FRESH LEMON JUICE
0.25 OUNCE CINNAMON SYRUP
2 DASHES FEE BROS. CRANBERRY BITTERS
1 DASH FEE BROS. OLD FASHOINED BITTERS
ORANGE TWIST FOR GARNISH
SUGAR RIM (OPTIONAL)

DIRECTIONS:
Add all ingredients to a cocktail shaker with ice
Shake and strain into a Nick and Nora martini glass or champagne flute
Garnish with an orange twist
NOTE: If you prefer a slightly sweeter cocktail, add a sugared rim to the glass before pouring the cocktail

FIND YOUR SPIRIT

PEPPERMINT MOCHA COCKTAIL

PEPPERMINT MOCHA COCKTAIL

PREP TIME:
10 MINUTES

TOTAL TIME:
10 MINUTES

SERVES:
2

2 CUPS MILK
2 TBSP LOOSE LEAF MINT TEA LEAVES (OR 2 PEPPERMINT TEA BAGS)
0.5 TBSP SUGAR
.25 TBSP COCOA POWDER
1 PINCH SEA SALT
1 CUP WHIPPED CREAM
CANY CANE OR PEPPEMINT STICK FOR GARNISH

DIRECTIONS:
Add 2 cups of milk to a saucepan and bring to a simmer
Steep loose leaf tea or tea bags in the hot milk for 4 minutes
Mix in the sugar, cocoa powder and salt; stir
Pour milk mixture into two cups and add one ounce each of Kahlua and Baileys to each drink
Top with whipped cream and garnish with a candy cane

FIND YOUR SPIRIT
MEET YOUR MIX MASTER
SPENCER ALBEE
---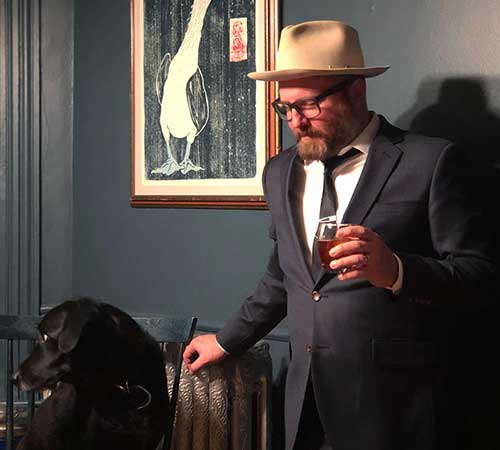 Spencer Albee is a Portland, ME based and nationally acclaimed performer, singer, songwriter and producer. Since 1995, he has toured internationally, signed multiple recording and publishing deals and worked with artists ranging from David Bowie to De La Soul with his bands Rustic Overtones and AS FAST AS.
Today he can be found touring on his 20th studio album "Relentlessly yours," working on album number 21, and playing across New England with his boutique Beatles celebration, Spencer and the Walrus. Rolling Stone Magazine published that "Spencer Albee is a 21st century master in the lost art of Beatlesesque hooks. Albee, the king of Portland, Maine's secretly vibrant music scene." This fall will see Spencer breaking new boundaries as he releases a new music, comedy and interview TV/web series called The Elephant in the Room with Spencer Albee.
Learn more about Spencer Albee, his shows and music at spenceralbee.com
---