Whether you're deep in the Maine woods or chilling in your backyard, this playlist is the perfect complement to the starry skies and buzzing mosquitos. The sweet combination of hits, deep cuts and no-frills cocktails will make for memories that last long after the fire dies down.
THE MONTENEGRONI - A
SPENCER ALBEE COCKTAIL

THE MONTENEGRONI -
A SPENCER ALBEE COCKTAIL

PREP TIME:
5 MINUTES

TOTAL TIME:
5 MINUTES

SERVINGS:
1

1.5 OZ. CAMPARI
1.5 OZ. MONTENEGRO AMARO

DIRECTIONS:
Keep liquors in the fridge overnight or until cold. Pour ingredients in equal parts into a thermos or container of your choice and store in the cooler.
Start your campfire.
Pour Montenegroni into your drinking vessel of choice. Rocks. No rocks. Doesn't matter.
Garnish with a lemon twist if you want to make it look nice on Instagram so that your friends will be jealous.

FIND YOUR SPIRIT
MAINE MAPLE
LEMONADE

MAINE MAPLE LEMONADE

PREP TIME:
5 MINUTES

TOTAL TIME:
5 MINUTES

SERVINGS:
2

1 OZ. MAINE MAPLE SYRUP
1 CUP LEMONADE
ICE

DIRECTIONS:
Fill shaker with ice, bourbon, maple syrup and lemonade
Shake and serve in mugs, thermoses or mason jars
If you happen to have a lemon or orange handy, a wedge as garnish is a nice touch

FIND YOUR SPIRIT
SPICED
PEACH MOJITO

SPICED PEACH MOJITO

PREP TIME:
15 MINUTES

TOTAL TIME:
15 MINUTES

SERVINGS:
2

1 FRESH PEACH, CHOPPED
1 SPRIG FRESH MINT
2 TBSP. SUGAR
CLUB SODA
ICE

DIRECTIONS:
Combine chopped peaches, sugar and mint in shaker; muddle with the back of a wooden spoon
Add rum and ice; shake vigorously
Pour into glasses, top with club soda and garnish with leftover mint leaves

FIND YOUR SPIRIT
MEET YOUR MIX MASTER
SPENCER ALBEE
---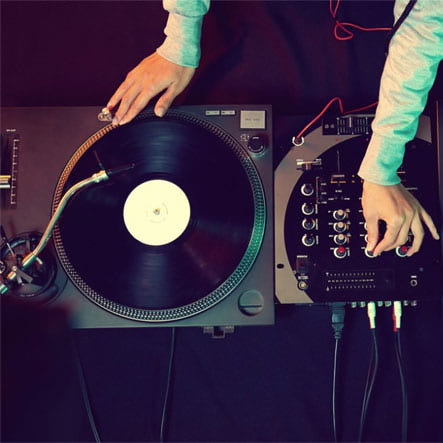 Spencer Albee is a Portland, ME based and nationally acclaimed performer, singer, songwriter and producer. Since 1995, he has toured internationally, signed multiple recording and publishing deals and worked with artists ranging from David Bowie to De La Soul with his bands Rustic Overtones and AS FAST AS.
Today he can be found touring on his 20th studio album "Relentlessly yours," working on album number 21, and playing across New England with his boutique Beatles celebration, Spencer and the Walrus. Rolling Stone Magazine published that "Spencer Albee is a 21st century master in the lost art of Beatlesesque hooks. Albee, the king of Portland, Maine's secretly vibrant music scene." This fall will see Spencer breaking new boundaries as he releases a new music, comedy and interview TV/web series called The Elephant in the Room with Spencer Albee.
Learn more about Spencer Albee, his shows and music at spenceralbee.com
---