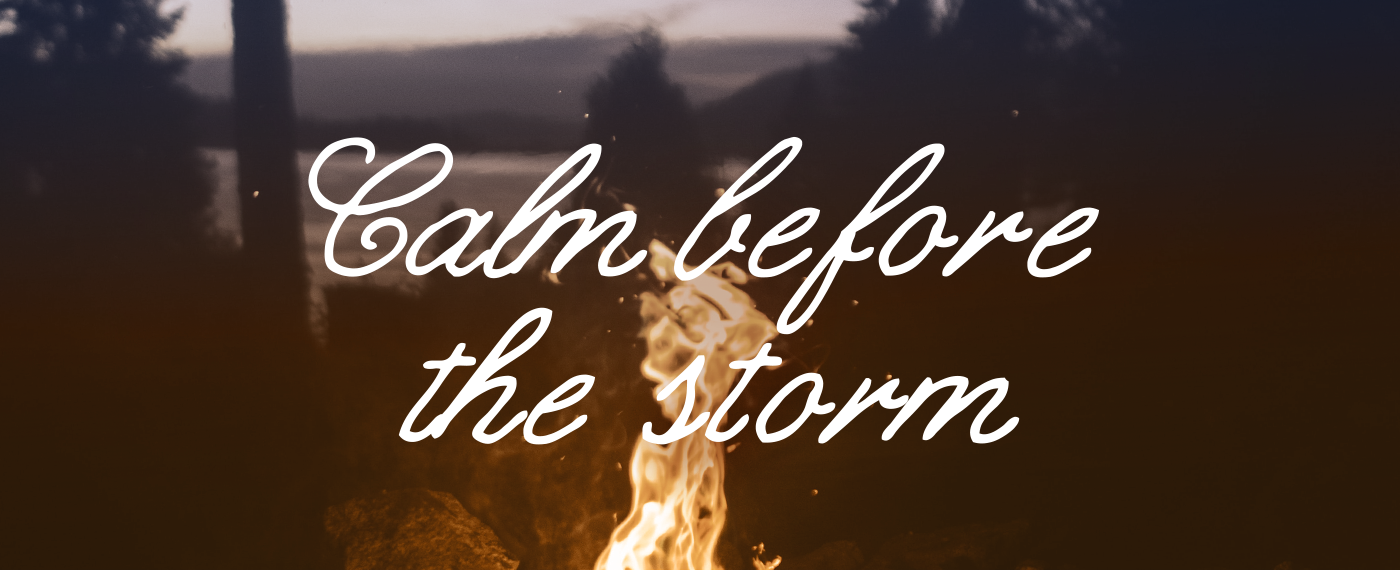 Whether you're a fan of whiskey on the rocks or pumpkin spice lattes, savor everything fall has to offer with an upbeat mix of popular country and classic rock that will please everyone around the campfire.
The Leaf blower

The Leaf blower— Cinnamon Maple Whiskey Sour

PREP TIME:
5 MINUTES

TOTAL TIME:
5 MINUTES

SERVES:
1

1.5 oz. Your Favorite Whiskey
1 oz. Fresh Lemon Juice
3 tsp. maple syrup
Pinch of ground cinnamon

DIRECTIONS:
Fill cocktail shaker ⅔ full with ice.
Pour all ingredients into shaker. Fasten lid and shake well.
Pour into a cocktail glass

FIND YOUR SPIRIT

Liquid Flannel

Liquid Flannel — Apple Cider Hot Toddy

PREP TIME:
5 MINUTES

TOTAL TIME:
5 MINUTES

SERVES:
1

1 oz. Your Favorite Bourbon
½ oz. Fresh Lemon Juice
1 tsp Honey
6 oz. Hot Apple Cider

DIRECTIONS:
Heat apple cider
Combine all ingredients in a mug, stir to combine
Enjoy while hot

FIND YOUR SPIRIT

Tomato Bourbon Soup

Tomato Bourbon Soup with Grilled Cheese Crouton

PREP TIME:
30 MINUTES

TOTAL TIME:
1 HOUR

SERVES:
4-6

Bourbon Tomato Soup:

Two 28oz cans of diced tomato with juice
2 cups chicken or veggie stock
½ cup bourbon
1 medium onion, roughly chopped
1 tbsp dried oregano
3 small/medium garlic cloves, crushed
Dash of crushed red pepper
3 slices of American cheese chopped
2 tbsp Greek yogurt
Olive oil
Salt and Pepper to taste
Pinch of sugar

Grilled Cheese:

1 loaf sourdough bread
3 slices swiss cheese
5 slices cheddar cheese
1 stick butter

DIRECTIONS:

Bourbon Tomato Soup:

Take a medium stock/sauce pan and put on medium high heat. Add olive oil and crushed red pepper to a pan. Then add chopped onions and cook for 2-3 minutes until translucent.
Add ¼ cup of bourbon to the pan and stir.
Add stock, garlic, and the rest of the bourbon, and tomatoes to the pan and bring it to a simmer for 10 minutes. Add the American cheese and stir.
While the soup continues to simmer, add 2 TB of Greek yogurt to a bowl and 2 TB of the soup and mix. Add the tempered yogurt to the soup.
Take a small strainer or sieve and pour the soup through it into another pan or bowl. Use a ladle to push the soup through the strainer. Scrape the pulp from the strainer and save in bowl.
Once all the soup is strained, add ½ the pulp back in or to desired consistency. Add a pinch of sugar for balance. Taste. Add more salt, pepper, crushed red pepper if needed.
After soup has been simmering for about 20-25 minutes then ladle into bowls or shot glasses and top grilled cheese crouton.

Grilled Cheese:

Butter 1 side of 4 slices of bread. Add cheeses on the bread butter side out.
Heat non stick skillet to medium/low heat. Add olive oil.
After 2 minutes and a hot pan add sandwich. Do not press just yet. Let bread toast and cheese slowly melt. After 4 minutes flip to the other side for another 4 minutes. Cut grilled cheese in 8ths.

FIND YOUR SPIRIT

Vanilla Panna Cotta

Vanilla Panna Cotta with Whiskey Poached Pears & Toasted Pecan

PREP TIME:
30 MINUTES

TOTAL TIME:
6 HOURS

SERVES:
8-10

Panna Cotta:

1 qt heavy cream
½ cup sugar
1 vanilla bean, scraped (or 1 tsp vanilla extract)
½ cup plain Greek yogurt
1 TBSP Whiskey
2¼ unflavored powdered gelatin
3 TBSP water

Pears:

2 Bosc Pears
1 cup Whiskey
3 cups water
1 1-inch nub of ginger sliced into 6-7 pieces
2 cinnamon sticks
1 TBSP Ground Cardamom
½ cup brown sugar
1 tsp honey
1 cup raw pecans
Salt to taste

DIRECTIONS:

For the Panna Cotta:

Put the first five ingredients into a medium sauce pan and bring to a simmer on a medium high heat. Do not boil. Once the liquid is at a simmer, remove from heat and let rest for 12-15 minutes.
In the meantime, dilute your unflavored gelatin with the 3Tbs of water in a seperate bowl.
After 15 minutes, add gelatin to pan and stir.
Add Panna Cotta liquid into your favorite wine or martini glasses, cover and cool in the fridge for 3-4 hours or overnight.

Pears:

In a medium sauce pan add 1 cup whiskey, 3 cups water, ginger, cardamom, sugar and bring to a simmer.
Once the liquid is brought to a simmer, remove from heat and stir in honey. Let steep for 30 minutes
Peal the pears, cut in half and core out core with a melon baller.
Once the liquid has set for 30 minutes add pears. Make sure they are submerged and put on medium heat for 8-10 minutes until the pears are tender.
Remove from liquid and let sit. Strain the contents of the liquid and reserve the liquid to reduce.
Bring liquid to a boil then simmer for another 10 minutes. Use this liquid to drizzle on top of pears.
Remove Panna Cotta from fridge, thinly slice pear and place on top of Panna Cotta. Then sprinkle pecans on top. Enjoy.

FIND YOUR SPIRIT
MEET YOUR MIX MASTER
Keith Carson
---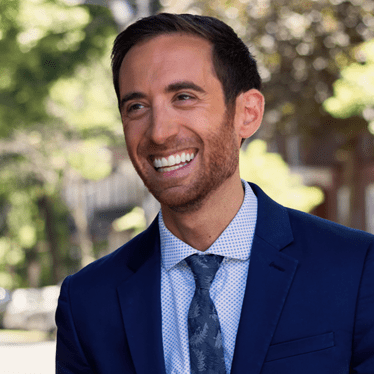 Keith Carson is a meteorologist at NEWS CENTER Maine in Portland, ME , specializing in forecasting and climate analysis.
Keith has a B.S. in Meteorology from Lyndon State College. He was voted "Best of Maine" Downeast Magazine readers choice 2017-2018 "Best Meteorologist" Readers Choice Portland Phoenix 2018 and named Hottest Newsmen- Buzzfeed 2017. (Seriously)...
After two years forecasting at WSI, another two at WPTZ-TV, and 3 at WCSH, Carson was recruited by a big time cable executive who implored him to give America a glimpse at what a "smedium" really meant. During his time with The Weather Channel, Keith rubbed shoulders with legends like Al Roker and Jim Cantore, covered major weather events, and accumulated a ton of Delta SkyMiles.
But the call of Maine was too strong to resist for long. Now Keith returns older, wiser, scruffier, and with even tighter suits.
---