Posted: November 8, 2019
Straight Up - The Modern Martini
We've asked Maine bartenders to dive into the contentious debate and tell us (in their opinion) the best way to make a Martini.
We have been talking a lot about martinis lately. We covered the history of the martini and dove deep into understanding the martini, but now we want to talk about the modern martini. We asked two of our favorite bartenders, Mark Hibbard from the Black Cow and Meagan Kaarto from The Nonantum Resort to fill us in on the best way to make a modern martini. 
Gin or Vodka, in my opinion there is only one best way to mix a martini- stirred. Unless a guest's preference is otherwise, stirring is better because you don't risk the dilution that you do when you shake. When stirring a martini to a perfect 28 degrees, using large ice cubes helps that perfect chill to be achieved with the least amount of dilution, so stir that drink as quickly as possible and then get it off the ice. 
If you're looking for something salty and briny, I recommend trying Stone Fort Distilling's Vodka as a base. Eric and Jen Bouchard are owners of this tiny craft distillery located in Biddeford, ME. Together, they have created a spirit that is a 100% Rye mash distilled 13 times over in copper stills. The result is an ultra-smooth vodka with a mild peppery finish that sings with the savory notes of olives.
I used this local vodka to create, The Heart of Stone, my version of a dirty martini best enjoyed seaside in Maine. In place of olive brine, I mix natural oyster brine and smoked sea salt saline to round out the spice finish of Stone Fort Vodka and pair it with citrus stuffed olive straight up in a dry vermouth-washed martini glass- it is the perfect aphrodisiac.  
If you are interested in a brighter martini, gin is the best choice as base. Serve with a twist and add orange or grapefruit bitters to bring structure and brighten the drink at the same time. I'm super into new-age style gins that are floral forward. Batson River Brewing and Distilling in Kennebunkport has a great example of gin in this class. Owner, Matt Dyer, created Riparian. It is a gin with a particularly floral note echoed on the nose and palate, specifically lavender. This spirit's qualities are best showcased as an extra dry martini straight up with a twist. 
Heart of Stone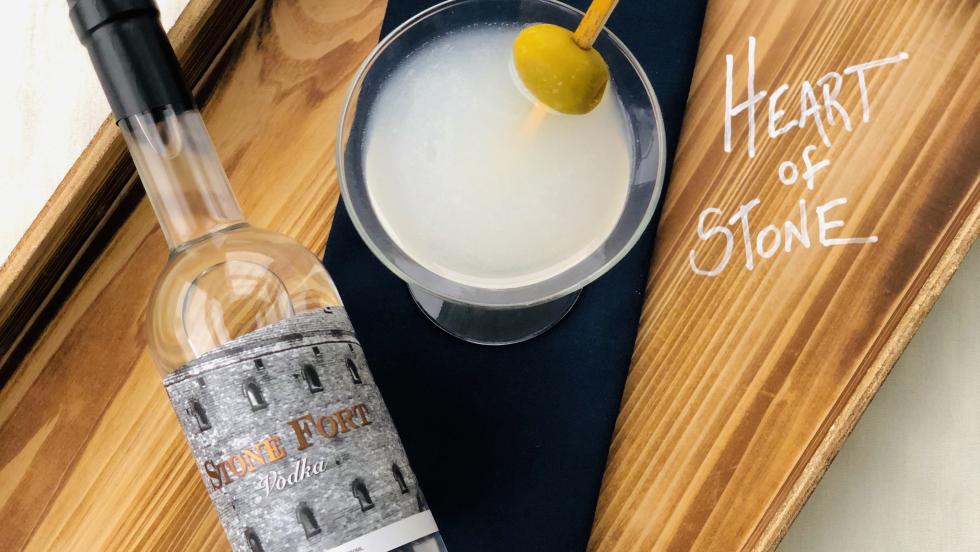 Recipe provided by The Nonantum Resort. Best enjoyed seaside in Maine.
Get The Recipe
This is a tricky one. Most cocktails have very specific specs and if you deviate from the recipe you end up with muddy and unbalanced mess. This isn't necessarily the case with the martini. If you alter the amount or style of vermouth you can get an infinite amount of "ok" martinis; you can even omit the vermouth altogether and call it a martini, but just because it looks like a martini doesn't make it a martini. 
When I am behind the bar I submit to the rule of hospitality, meaning the best way to make a martini is however the guest wants their martini. That being said, what I believe to be the best way to make a martini is:
Martini
2oz. Plymouth Gin
1oz. Carpano Dry Vermouth
1 dash Reagan's Orange Bitters
Combine all ingredients and stir with ice and served up in a chilled martini glass with a lemon twist. 
Plymouth Gin isn't quite as dry as most London Dry style gins and has an almost earthy quality that lowers the juniper profile. Carpano Dry Vermouth uses less sugar and even in the world of dry vermouth it is quite dry, it is also very botanical forward with a good amount of citrus that plays well with this bitters and lemon twist.
Martinis and the debate as to the "right way" for them to be created has been going for centuries. The reason that this debate will never have a definitive ending is because cocktails, especially martinis, are very personal.
Shaken, stirred, wet, bone dry, each individual has a personal preference. This is definitely a fun cocktail to play around with and figure out how you like yours.  A "traditional martini" is made with Gin (3.5oz) and Dry Vermouth (.5oz). Nowadays that is entirely way too much Vermouth for most people's taste. So "dry" martinis are the usual order. 
There are two ways I like to enjoy mine.
If I'm in a bit of a dirty mood, it's Tanquerey all the way. Hendricks has a tendency to be too floral and Beefeaters is sometimes a bit too rubbing alcohol for me. Just a splash of olive juice in my tin and shake (a lot). With the vermouth, I just rinse the glass with it before I strain the cocktail into the glass
If I'm in the mood for something a little more traditional, I would choose Barr Hill gin for that smooth and subtle sweetness. I'll do the .5oz vermouth, shake until the tin is frosty and garnish with lemon peel.
BARR HILL GIN
375ML
90 Proof
Gin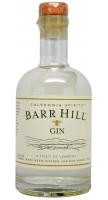 BEEFEATER GIN
750ML
94 Proof
Gin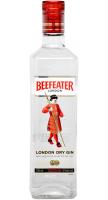 HENDRICKS GIN
375ML
88 Proof
Gin
TANQUERAY GIN
750ML
95 Proof
Gin
STONE FORT VODKA
750ML
80 Proof
Vodka
BATSON RIPARIAN GIN
750ML
92 Proof
Gin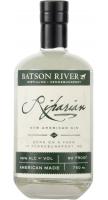 PLYMOUTH GIN
750ML
82 Proof
Gin